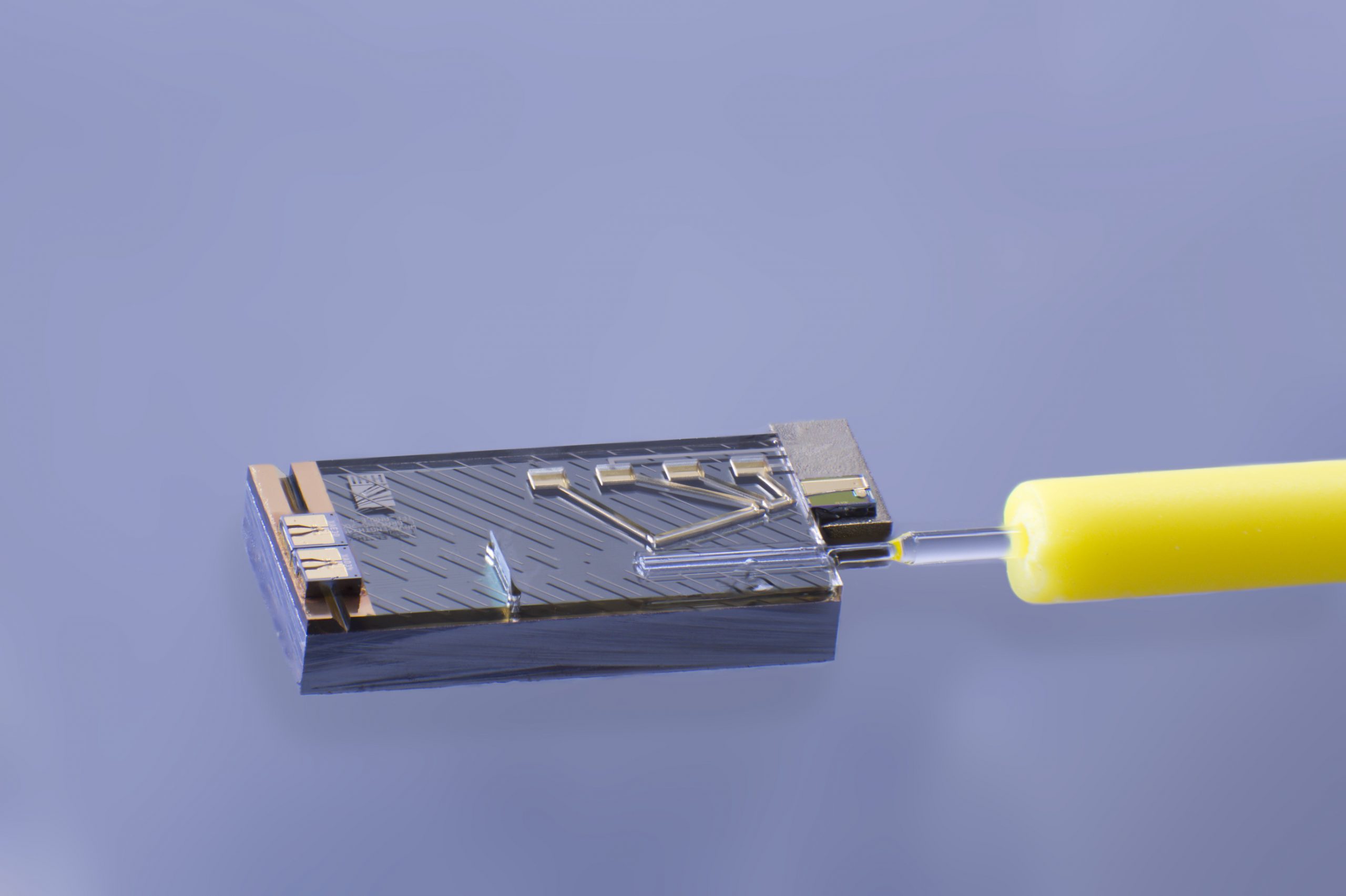 24.10.2019 // 09:30 - 17:00 Uhr Fraunhofer HHI, Einsteinufer 37, 10587 Berlin Die PolyPhotonics-Berlin Technologieplattform ist ein optischer Baukasten mit Halbleiter- und Polymermaterialien, mikro-optischen Elementen,...
A groundbreaking development from the PolyPhotonics Berlin alliance has been awarded the Thuringian Innovation Prize: the Poly-Transceiver provides access to high-speed Internet. Here you can read the complete "In Focus" article of the BMBF.
PolyPhotonics Berlin e. V., which emerged from the PolyPhotonics Berlin regional growth core of the same name and was officially founded at the Fraunhofer Heinrich Hertz Institute HHI in Berlin in April 2019, has begun its work. The aim of the newly founded...