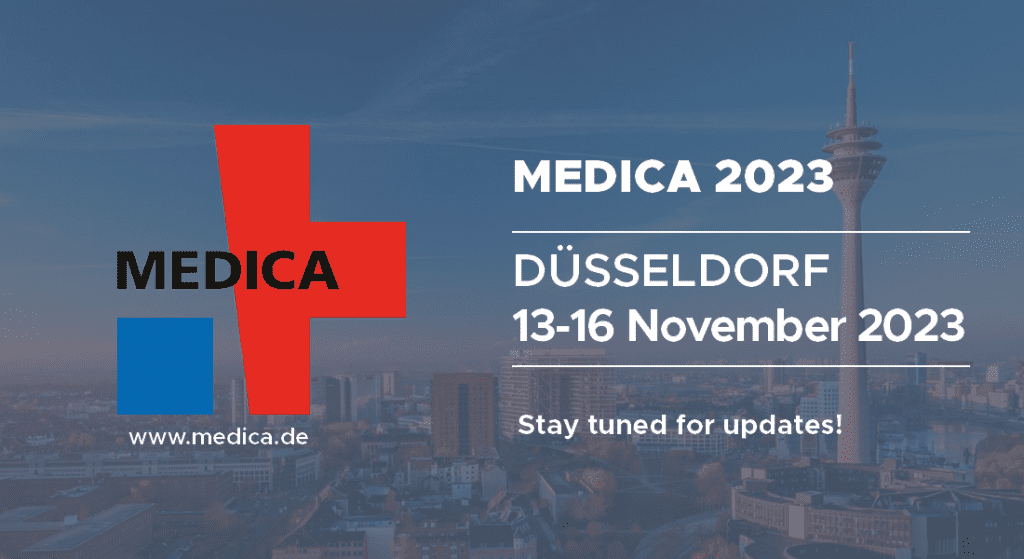 MEDICA 13.– 16.11.2023 | Düsseldorf, Germany
Where healthcare is going
MEDICA in Düsseldorf is one of the largest B2B medical trade fairs in the world, with 4,500 exhibitors from 66 countries and more than 81,000 visitors from all over the world. It presents a wide range of innovative products and services in the fields of medical imaging, laboratory technology, diagnostics, health IT, mobile health, as well as physiotherapy/orthopedic technology and medical consumables. The comprehensive program includes high-profile forums, conferences and special shows, providing opportunities for presentations, discussions with experts and politicians, as well as product presentations and award ceremonies.
PolyPhotonics Berlin e.V. is pleased to announce that it will participate in MEDICA 2023. As a leading association in the field of photonic technologies, PolyPhotonics Berlin e.V. will present its latest innovations and developments in medical technology. Visitors are invited to stop by the PolyPhotonics Berlin e.V. booth to learn more about their pioneering contributions to the advancement of the medical industry. The association's participation promises exciting insights into the future of medical technology and its contribution to improving healthcare worldwide.
We look forward to welcoming all visitors to MEDICA 2023 in Düsseldorf.